Together with customers and partners, Phoenix Contact designs solutions for the future using trend-setting connection and automation technology. Wherever they will be needed – for example, in traffic infrastructure, E-Mobility, clean water, regenerative energies, and intelligent supply networks or energy-efficient machine building and systems manufacturing.
Cables, Connectors & Tools
Copper cables
Fiber optic cables
Photovoltaic cables
Product list Cable entry system (CES)
System cables
Connectors
19" plug-in card blocks and socket strips
Circular connectors
Data connectors
E-Mobility connectors
Heavy-duty connectors
Installation system
PCB connectors
PCB terminal blocks
Photovoltaic connectors
Product list Valve connectors
Rectangular connectors
Controllers
Compact controllers
E-Mobility Charging Controllers
Modular controllers
Programmable logic modules
Software PLC
System cabling
Electronics housing
Component housing
DIN rail adapters
Panel mounting bases
Electronic switchgear and motor control
Frequency inverters with IP54 protection
Hybrid motor starters
Motor management
Motor starters with IP54 protection
Solid-state contactors
Fieldbus components and systems
AS-Interface
CANopen
CC-Link
ControlNet
DeviceNet™
EtherCAT
EtherNet/IP™
HART
INTERBUS
IO-Link
Modbus
Process infrastructure
PROFIBUS
PROFINET
sercos III
USB
VARAN
Functional safety
Configurable safety modules
Network safety solutions
Safe control technology
Safety devices
Signal conditioners
HMIs and industrial PCs
I/O systems
I/O systems for field installation (IP65/IP67)
I/O systems for the control cabinet (IP20)
Product list Accessories for I/O systems
Product list Components for I/O systems
Industrial communication technology
COM server
Copper transmission
Fast connection plugs
Fiber optic transmission
Fieldbus components and systems
Industrial Ethernet
Remote Communication
Wireless data communication
Industrial Ethernet
COM server
Ethernet media converters
Gateways and proxies
Hubs
Managed Switches
Network infrastructure according to IEC 61850-3/IEEE 1613
Network installation
Network management software
Power over Ethernet
Remote Communication
Routers and Layer 3 switches
Security routers and firewalls
Unmanaged switches
Wireless Ethernet
Installation and mounting material
Cable entry system
Cable glands
Cable protection systems
Grounding and shielding
Installation material for the control cabinet
Junction box and Europe connectors
Plug assembly frames
Rotary switches
Service interfaces
Lighting and signaling
Machine lights
Signal towers
Marking and labeling
Conductor and cable marking
Device marking
Direct laser marking
Marking software
Printing and marking systems
RFID system for system and device marking
System marking
Terminal marking
Measurement and control technology
Controllers
Current and voltage measuring
Energy and power measuring
Monitoring relays
Plug-in test system
Product list Multiplexers for HART signals
Signal conditioners
Solar system monitoring
Surge protection for measurement and control technology
Timer relays
Monitoring
Current and voltage measuring technology
Energy and power measuring
Monitoring and diagnostics
Plug-in test system
Signaling and display
PCB terminal blocks and PCB connectors
High-current feed-through terminal blocks
PCB connectors
PCB terminal blocks
Power supplies and UPS
Power supplies
Uninterruptible power supply units
DC/DC converters
Redundancy modules
Autonomous power supply
Protective devices
Device circuit breakers
Fuse terminal blocks
Surge protection
Relay modules
Electromechanical and solid-state relay modules
Monitoring relays
Programmable logic relay system
Safety devices
Timer relays
Sensor/actuator cabling
Assembled cables
By the meter
Cabling for North American requirements
Cabling for special applications
Connectors
Distributor boxes
Distributors and adapters
Flush-type connectors
Product list Accessories
Valve connectors and cables
Software
Configuration, monitoring, and diagnostics
Device parameterization
Drivers and interfaces
Function blocks
Marking software
Network management software
Planning and configuration
Programming
Remote control
Visualization
Surge protection and interference filters
Surge protection for power supply units
Surge protection for measurement and control technology
Surge protection for information technology
Surge protection for transceiver systems
Surge protection for renewable energies
Set solutions
Test device for arresters
Isolating spark gap
Lightning monitoring
Interference filters
System cabling for controllers
Interface modules
Potential distributors
System cables
System cabling
Terminal blocks
Bolt connection
Fast connection
Marking software
Product list Accessories
Push-in connection
Screw connection
Special connection
Spring-cage connection
Terminal blocks for energy technology
Tools
Automatic devices
Hand tools
Wireless data communication
Wireless Ethernet
Wireless I/O
Wireless Serial
Mobile phone network
Autonomous power supply
Antennas and cables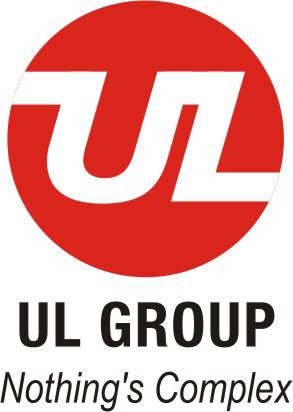 UL Group Distributes, manufactures & Develops products & services to cover total supply chain of buying patterns in Automation, Machinery; Electrical & Electronics businesses. Be it a Connectivity, Interfacing, Communication, Engineering or Integration – UL Group is guaranteed source of products & service of Global Standards.
Cables; Connectors & Tools
Cables
Connectors
Tools
Cable Accessories
Value Added Solutions
Relay Modules
Panel Accessories Modules
PLC Field Interface Modules
CNC Specific Modules
Prefabricated Cables
Ethernet
Fast Ethernet Unmanaged
POE Fast Ethernet Unmanaged
Gigabit Unmanaged
POE Gigabit Unmanaged
Semi Managed
Managed Fast Ethernet
POE Fast Ethernet Unmanaged
Managed Gigabit Ethernet
POE Gigabit Managed
IP67 Ethernet Switches
IEC-61850 Ethernet Switches
Layer 3 Ethernet Switches
Fast Ethernet Media Converters
Gigabit Media Converters
Device Server
Railway (EN50155) Ethernet Products
Ethernet Cables
Patch cables
Fiber Optic & Wireless
Fiber Optic (OPTOLink)
Wireless
Profibus & Profinet
ASIC's for Profibus
Cables & Connectors
Profibus Analyser - Procentec
Profibus Repeaters - Procentec
Profibus Development Products - Profichip
Profibus Gateways
Profibus Convertors
Profibus Solutions
COMBricks Solutions – Procentec
Profibus Terminator - Procentec
Profinet Cable tester
SMPS-Relays-Panel Components
SMPS
Signal Converters
Relay Modules
Industrial Relays
Miniature Relays
Sockets And Accessories
Signalling / Protecting Modules
Heavy Duty Relays
Latching Relays
Load Monitoring Device
Suppression Modules
Heating Devices
Ventilating
Lighting
Accessories
Panel Assembly & Solutions
DCS Systems & Marshalling Cabinest
PLC Panels
Control & Relay Panels
Excitation Panels
Customized Solution
Protocol Solutions
Serial to Fieldbus
Fieldbus to Fieldbus
Multiprotocol
IEC Protocol Solution
Master Simulators
Control & Automation
Automation Products
Instrumentation Products
Project Expertise
Engg Services, Solutions, Trainings
Engineering Tools
Hardware Engineering
Control System Engineering Services
SCADA Solutions
PLC / DCS Configuration
Electrical Systems
Customized Applications
Profibus Trainings
Foundation Fieldbus Training
Control System Engineering Services (CSES) at USA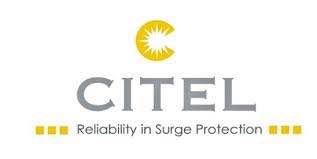 Founded in 1937, CITEL is an industrial group which designs, manufactures and markets solutions for the protection of electrical equipment, data, and fixed and mobile telephony as well as for photovoltaic installations against transient overvoltages.
AC Power
Type 1+2, Type 1+2+3 Heavy Duty Devices (At the origin of AC installation)
Type 2 (Service Entrance of Low Voltage System)
Type 3 (Near Sensitive Equipments)
DC Power
Outdoor lightening network such as street lights
Single and Three Phase AC Networks
Photovoltaic
Type 1
Type 2
Surge Protector Panels PV networks AC Side
Surge Protector Panels PV networks DC Side
Telecom
SPD for industrial buses, telecom lines or datalines.
Telephone & Data Networks
Low voltage lines or telecom equipments
(PSTN) (ISDN) or ADSL
Dataline
CAT 5/5E/6
PoE Surge Protectors
Video Surveillance lines (Video Camera)
Coaxial Protectors
SPD For D-Sub Connectors
SPD for mounting on 19" rack or DIN Rail
19" patch panel
Radio Communication
Coaxial Surge Protectors
Quarter wave protection
DC Block
GD Tube
Miscellaneous
Spark Gaps
Lightening counters
OBSTA obstruction lights
AC Voltage monitoring relay